Florida is most known by vacationers as a beautiful, sunny and warm destination. However, if you are a resident of the state, you know that hurricane season is a major concern from May through November. While peak season in Florida runs from late August to late September, it is best to prepare your home before May approaches.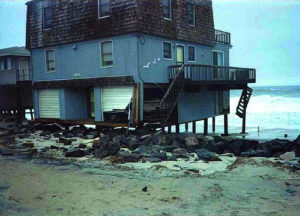 The Devastation of Hurricanes
The winds of a hurricane can reach as high as 100 miles per hour and can throw large objects around as if they weighed no more than a feather. This can include cars, sheds, street signs and toppled trees, all of which can smash into your home. Furthermore, hurricanes can also cause severe flooding in basements and low-lying areas.
In the case of category four or five hurricanes, it is best to seek shelter outside of your home. However, if you are unable to leave your house for one reason or another, you should remain in your smallest room until the storm subsides. Bathrooms or walk-in closets that do not have any windows are the best choices.
What Else Can You Do?
Another great and effective way to protect you and your family during hurricane season is to invest in high-impact windows and doors for your home. Hurricane-force windows and doors are specially-designed to withstand even the strongest winds of hurricanes and tropical storms.
Hurricanes can cause a lot of damage to your home if you are not prepared. However, when you choose to install high-impact windows and doors in your home, you can be sure that you, your family and your home will be safe in the event of a hurricane or tropical storm.